Products & Services
The main products include all types of steam turbines, including condensing steam turbines, back pressure steam turbines, extraction steam turbines, etc. We focus on the development and promotion of single-layer quick-installation and three-station one-stop steam turbines, with high-speed, high-efficiency and energy-saving features, as well as various generators and electrical control equipment matching the steam turbines.
We also can provide customers with one-stop solution for power plant project design, construction, procurement, installation, and commissioning, realizing a true turnkey project, shortening the engineering cycle for customers, and greatly reducing project costs.
High-speed, high-efficiency, miniaturization, lightweight and modular design, compared with a traditional steam turbine, it has higher thermal efficiency, more compact overall dimension, stronger maintainability, and shorter production cycle. The capacity of units is from 200KW to 65MW.
The integrally calcined rotor has good thermal stability and strong fatigue resistance.
The high-speed design of the rotor reduces the diameter of the wheel circumference, reduces the weight of the rotor, and the unit can start and stop quickly, which is more suitable for occasions with frequent startup and large load change;
Separate cylinder and reheat technology are adopted to increase cycle efficiency;
Integral compact structural design, can be shipped as a whole, simple installation and short installation time.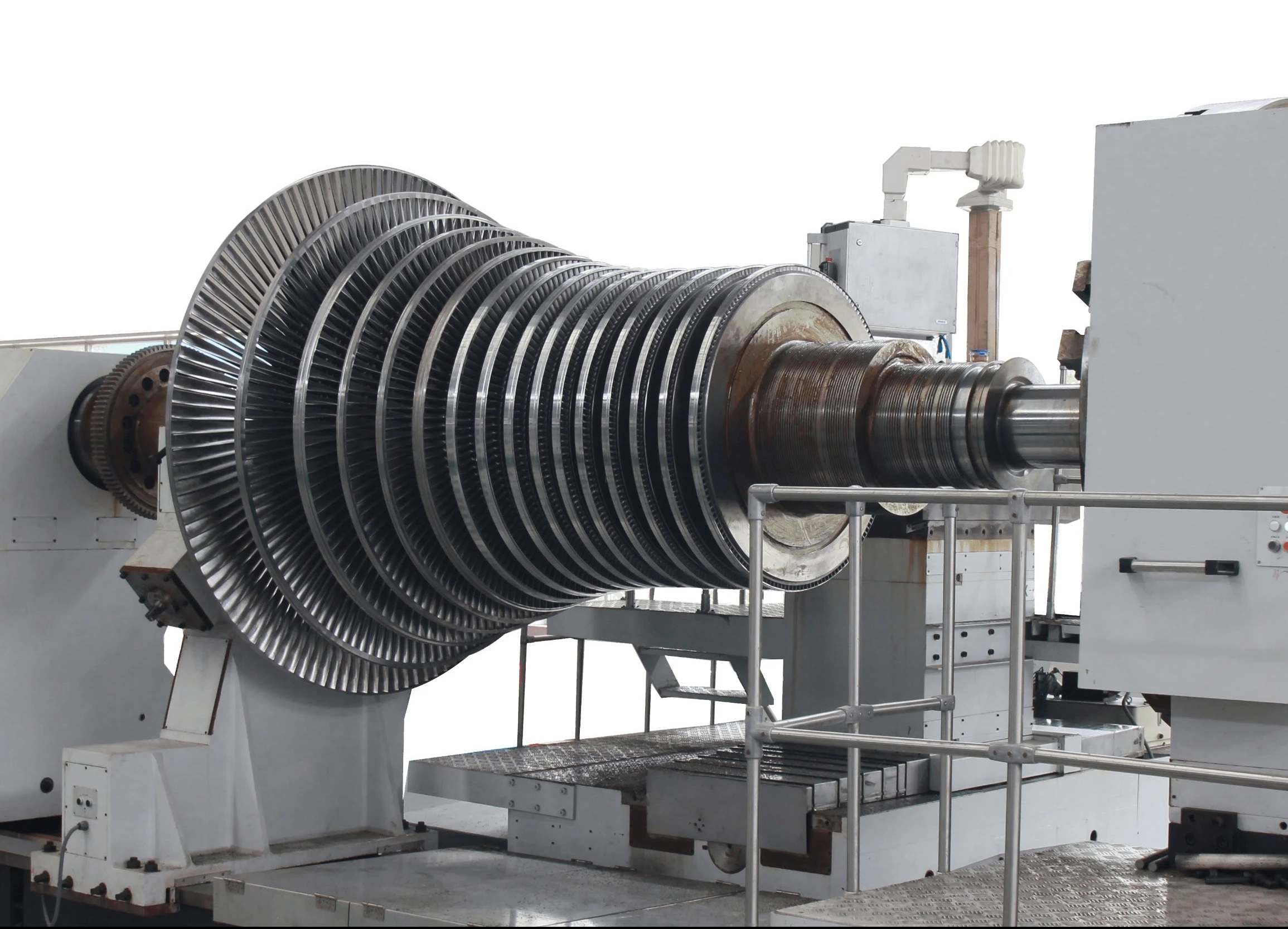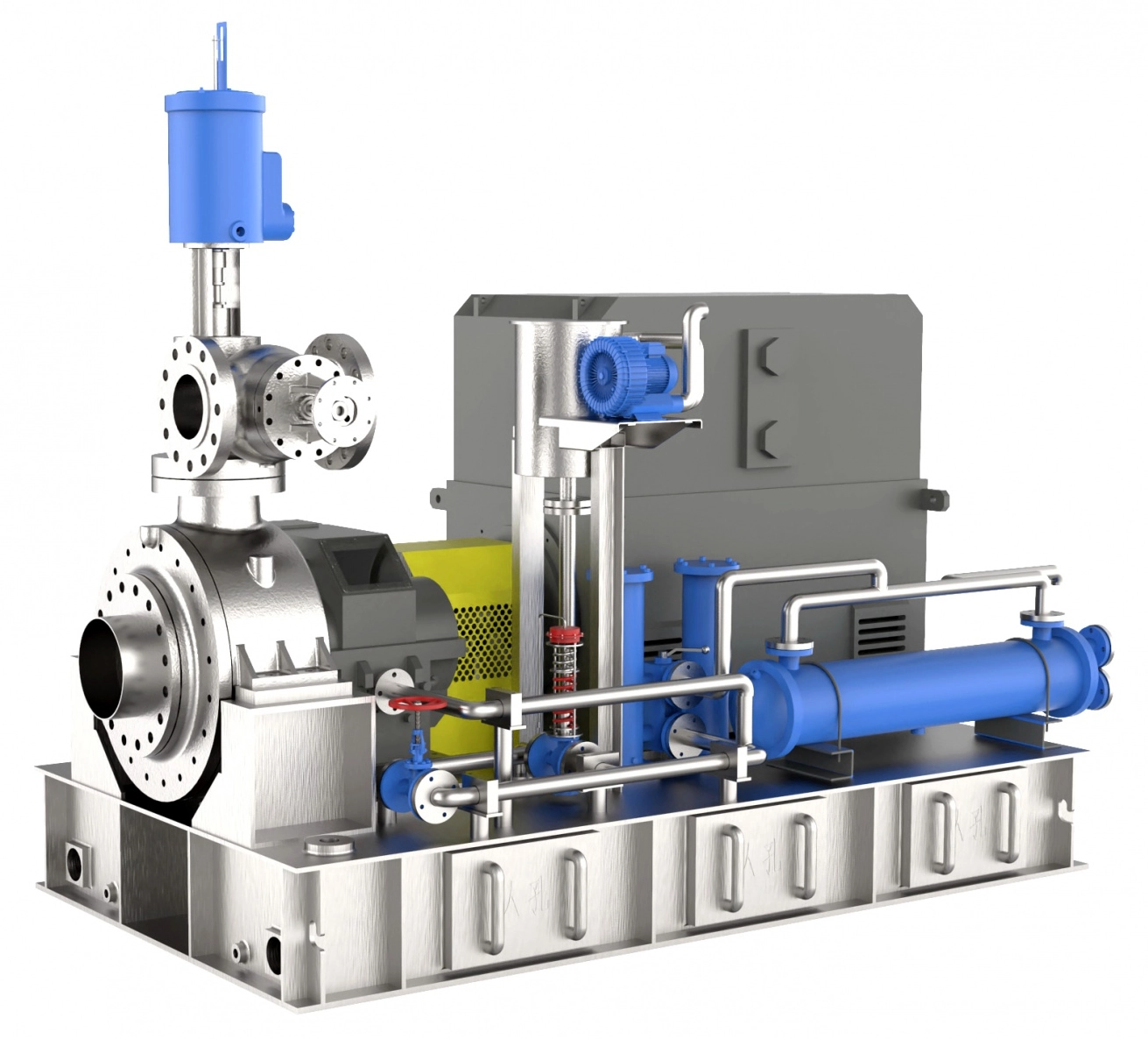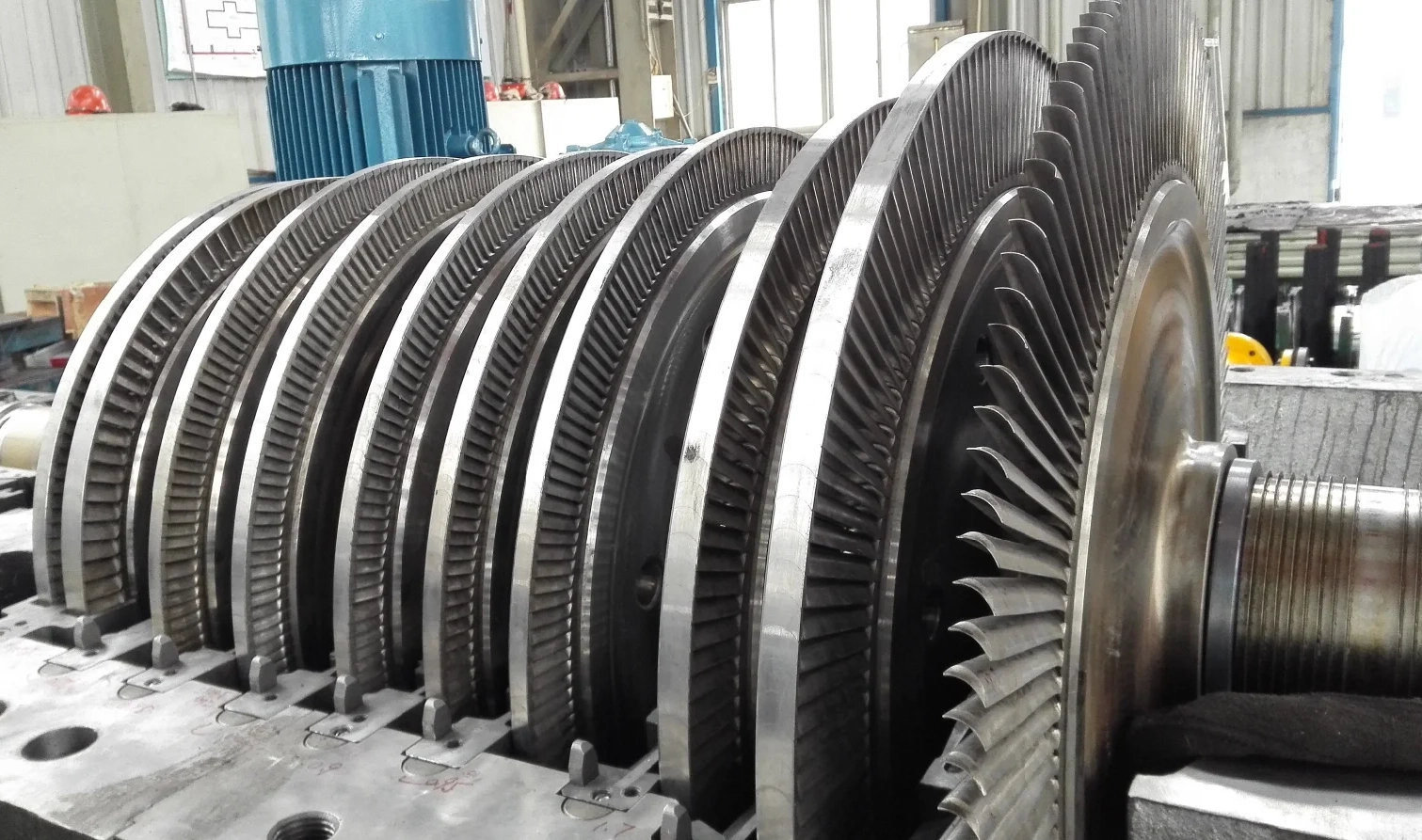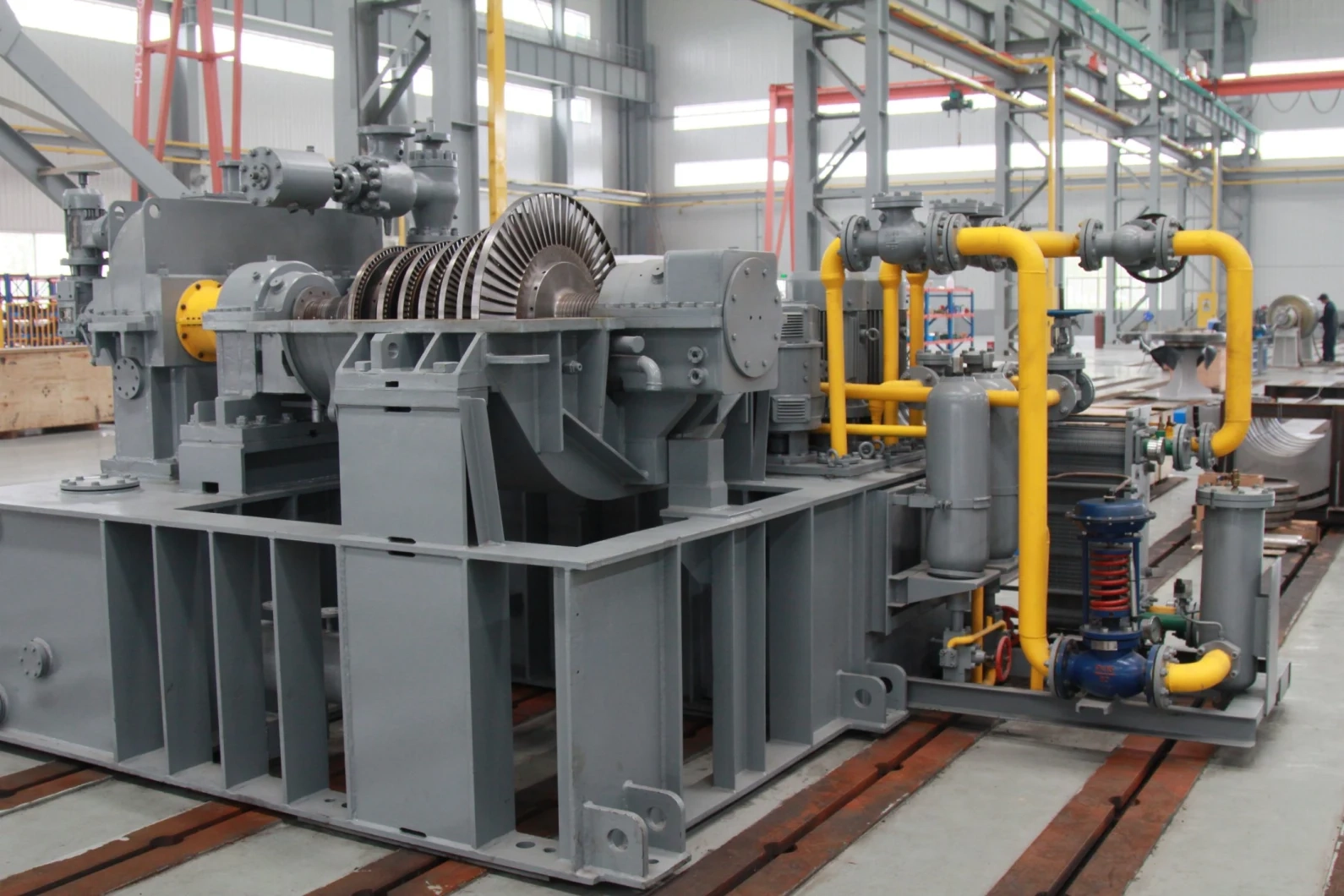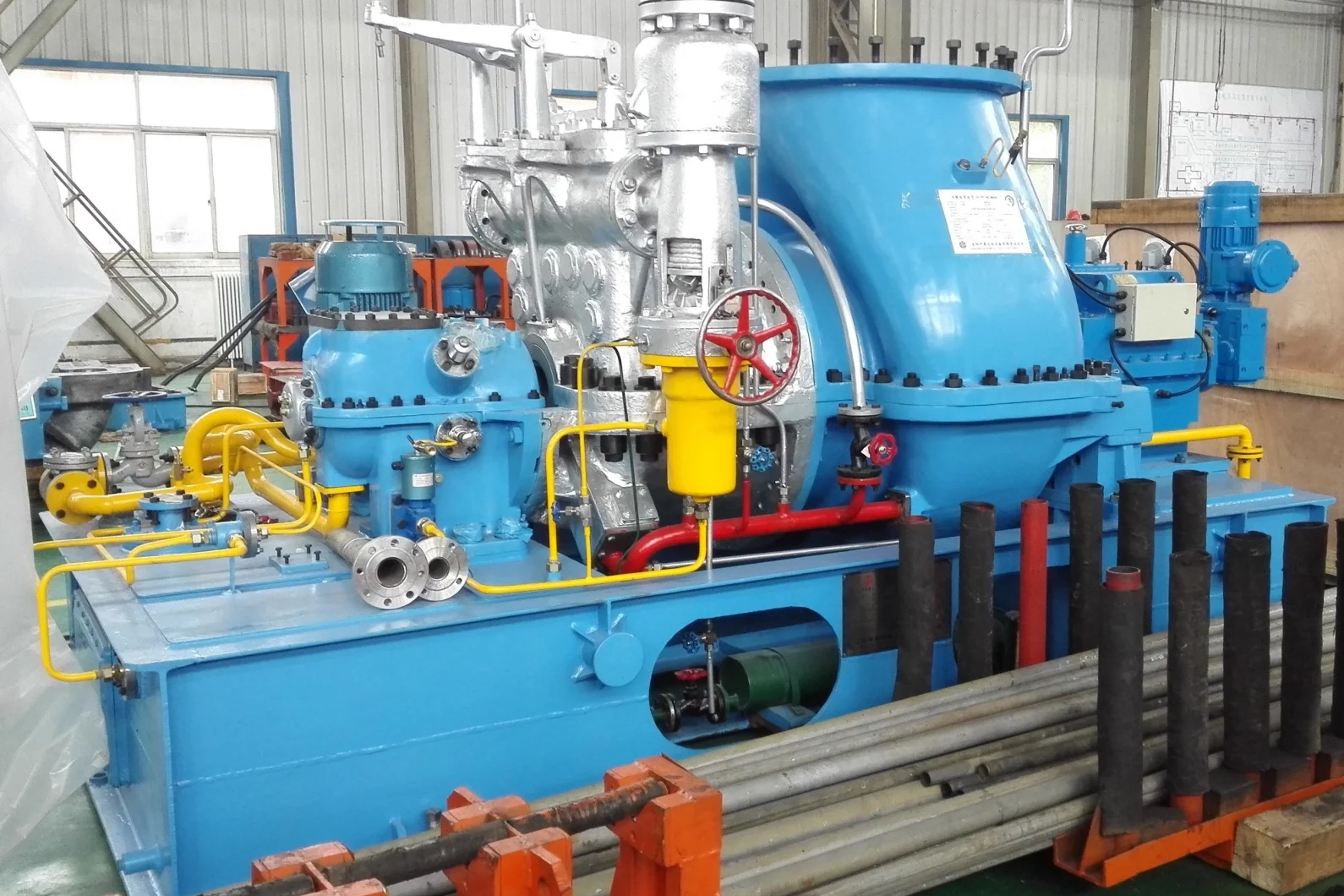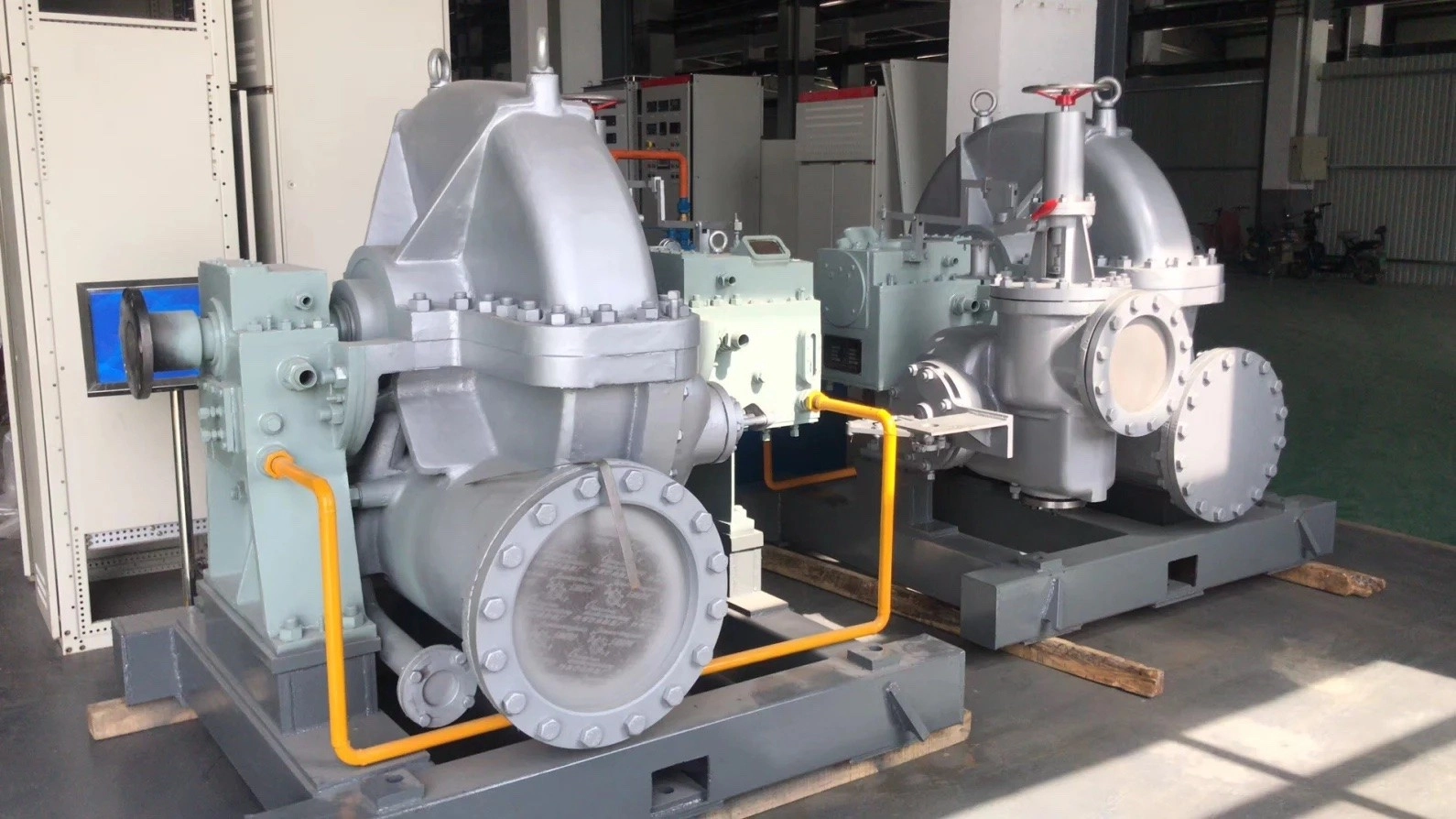 Micro Condensing Steam Turbine:
This steam turbine is a multi-stage steam turbine with impeller pitch circle diameter of 380 mm, spindle speed of 1500-3000-5600-6500 rpm, CG is a 10KW-500KW steam turbine set which can use new steam or saturated temperature, and the inlet steam pressure is only 0.15MPa, and the inlet steam temperature is saturated temperature. It is mainly used in ceramic, cement, power plant, chemical industry, chemical fiber, paper making, sugar making, iron and steel, garbage disposal, enterprise-owned power station, regional cogeneration, urban garbage power station, gas-steam combined cycle power generation and other energy comprehensive utilization fields. The equipment operation cost is lower and the economic benefit is more remarkable.
Unit Characteristics:
1. The working range is wide, and the working pressure is 0.15Mpa and 4.9Mpa.
2. According to the power and user's requirements, single-layer layout structure and double-layer layout structure are designed.
3. This series of steam turbines are also called small steam turbines, which are easy to install and can be installed quickly. After the equipment is delivered to the user's site, the unit can be debugged directly.
4. The adjustment methods include electric valve adjustment and digital electro-hydraulic (DEH) adjustment, which can be used selectively. Auxiliary devices include ETS, TSI and DCS. Auxiliary devices of small units can be ignored.
5. The steam source can be superheated steam or saturated steam.
6. The impeller blades of the unit are integrated, with high safety, long service life, no damage and no maintenance. The rotor is required to be used within the operating range.
7. The inlet steam pressure in the sample is the standard parameter, and the special steam turbine can be designed according to the user's actual parameters.
Advantage
1. Impulse steam turbine, Enlarged base, fast loading structure;
2. Packaged oil container;
3. Delivery the whole steam turbine without opening the cylinder to minimize the time of on-site installation time;
4. High efficiency, Strong working ability, large power headroom;
5. Simple and reliable structure, Sensitive start, Stable operation.;
6. Good performance with variable speed and conditions;
7. Rotor and dynamic blade with advanced design technology;
8. High speed dynamic balance and the thermal load test in factory;
9. Advanced and reliable control technology;