One of the most important challenges today is the decarbonization of the global economy. The key to meeting this challenge is to consistently expand renewable energy sources and integrate them in developed industry, energy, and mobility infrastructures. We generate "green" hydrogen from renewable energy, and in doing so make an important contribution to the global energy transition. We are setting the standards when it comes to sustainable hydrogen generation for the future.
Water electrolysis is a clean way to produce hydrogen on-site and allows the user to eliminate logistical costs by producing what you need, when you need it and where you need it. We designs and manufactures cost-effective electrolysers based on our unique patented technology, combining the benefits of traditional alkaline and PEM electrolysis.
Our electrolyser range is from 100 to 1000 litres of hydrogen production per hour. These sizes are ideal for domestic renewable energy storage, light fuel cell vehicle refueling, educational and laboratory applications and telecom back up power.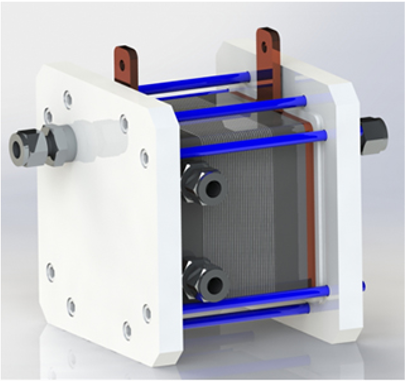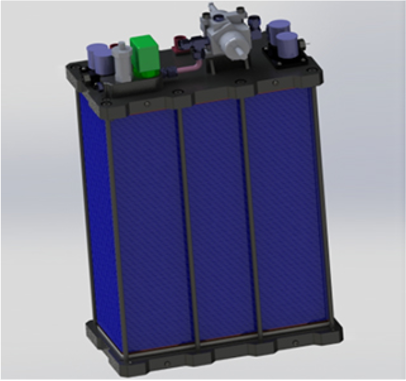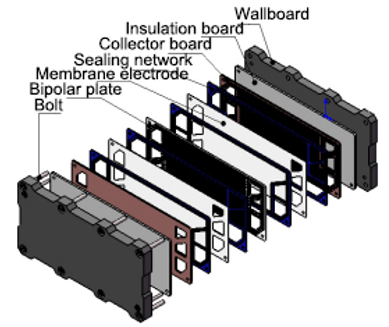 A fuel cell can convert the chemical energy stored in the fuel into electrical energy in an efficient and environmentally friendly manner. It is widely used in many fields, ranging from home appliances, mobile phones and laptops to power stations, electric vehicles, and aerospace. Among the various types of fuel cells, polymer fuel cells have attracted much attention in recent years due to their low operating temperature, high power density, fast start-up and fast response to load changes.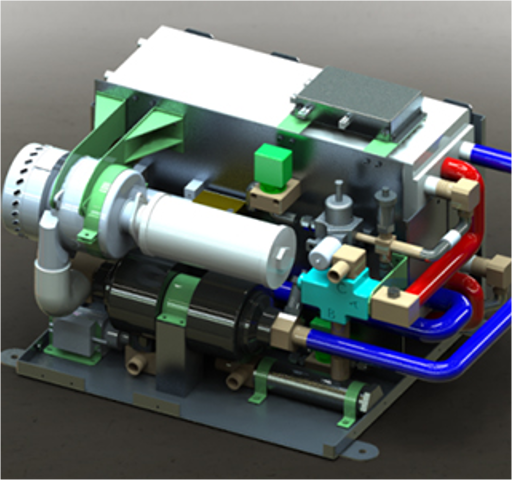 30kW Fuel Cell
Power Generation System
Our fuel cell stack uses ultra-thin metal bipolar plates as well as multiple sealing design. All parts are designed based on structural optimization, which gives the stack various advantages including a compact structure, light weight and high power density.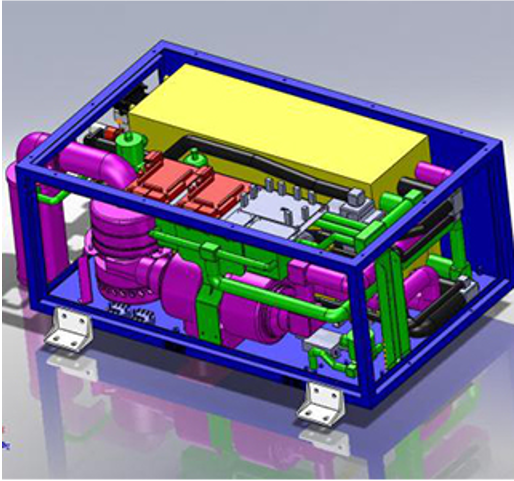 10kW Fuel Cell
Power Generation System